artsearchsantafe@gmail.com
* * * * * * *
* * * * * * *
Paintings for Sale.....
#1......Ponies...1954....15 x 15
#2.....Corn Dance....signed....16 x 7
#3...Buffalo Dance
#4.....Earth Pigments
Pablita Velarde...... In 1933, she was asked to contribute a painting to the World's Fair in Chicago. Critical acclaim followed. In 1938, Velarde and her work toured with writer-artist Ernest Thompson Seton, who built Seton Castle outside Santa Fe. Teaching briefly at Santa Clara Day School, she is reputed to have been the first woman artist to build her own studio in New Mexico's pueblos. Working in casein, tempera, oil and acrylic, she drew on an enormous well of inner strength in documenting pueblo life as she knew it. Sometimes she received unwanted attention for daring to paint in an era when most Indian women artists were still potters. ......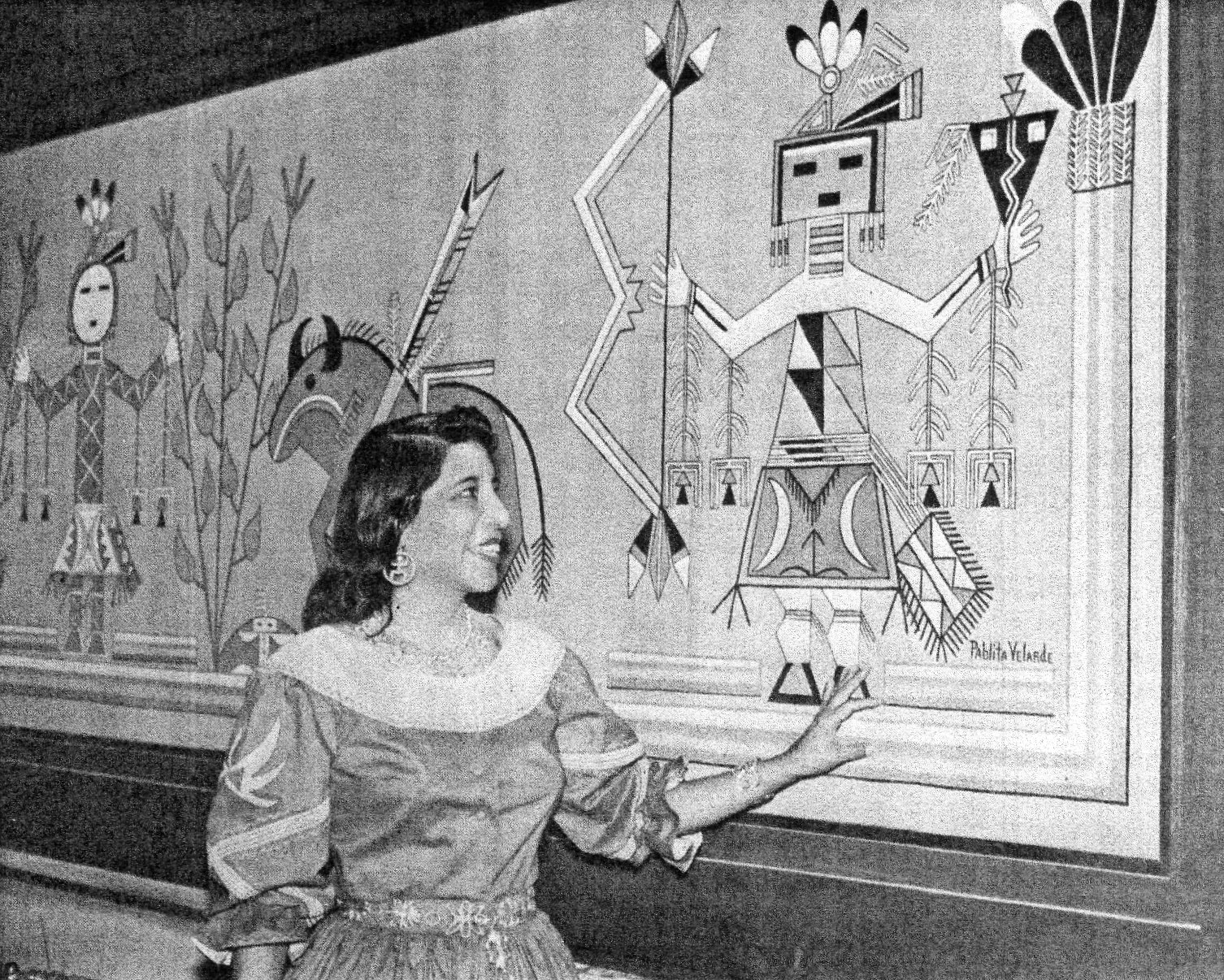 * * * * * * *